Mindfulness Paintings Blog!
The Mindfulness Paintings Blog will explore creative meditation exercises, mindfulness artwork and mindfulness art activities. Please share your thoughts, ideas and experiences as we journey towards being more mindful as we create. This is a safe place for the inner artist to share, notice and grow in mindfulness.
Let not future things disturb you, for you will come to them, if it shall be necessary, having with you the same reason which you now use for present things. – Marcus Aurelias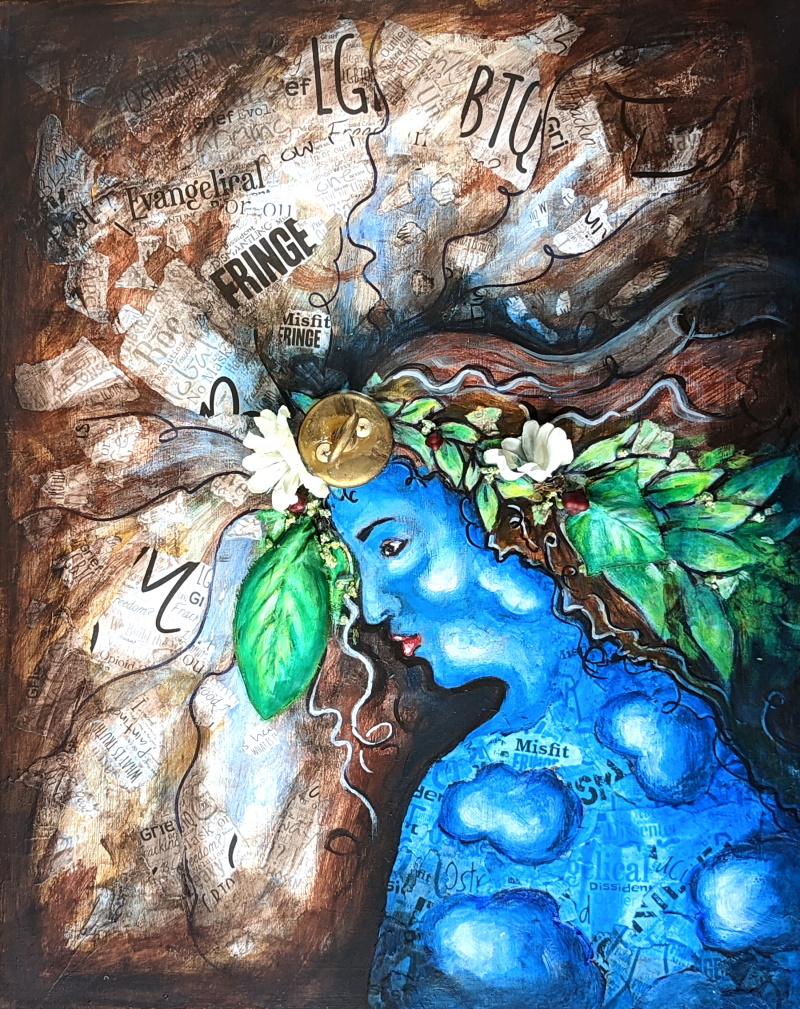 The woman you see in "The Unlocking of My Mind" is me, and the lock symbolizes the unlocking of my mind: the new ability to see outside the box and comprehend the "truth" of others who live and believe differently from me. The lock also represents the oppression of others. There's a little more symbolism in this artwork. I am of Greek origin. A hand-made wreath of tree leaves, twigs, fruits, and flowers is customary for Greek women, and I wear that wreath in this painting. "Wreath" means "a thing bound around." It can represent a restriction or "a place with certain limits." I ask the question, "In what ways was I raised and taught to see restrictions and limits on others and myself?" "The Unlocking of My Mind" is all about this question.