Mindfulness Paintings Blog!
The Mindfulness Paintings Blog will explore creative meditation exercises, mindfulness artwork and mindfulness art activities. Please share your thoughts, ideas and experiences as we journey towards being more mindful as we create. This is a safe place for the inner artist to share, notice and grow in mindfulness.
Let not future things disturb you, for you will come to them, if it shall be necessary, having with you the same reason which you now use for present things. – Marcus Aurelias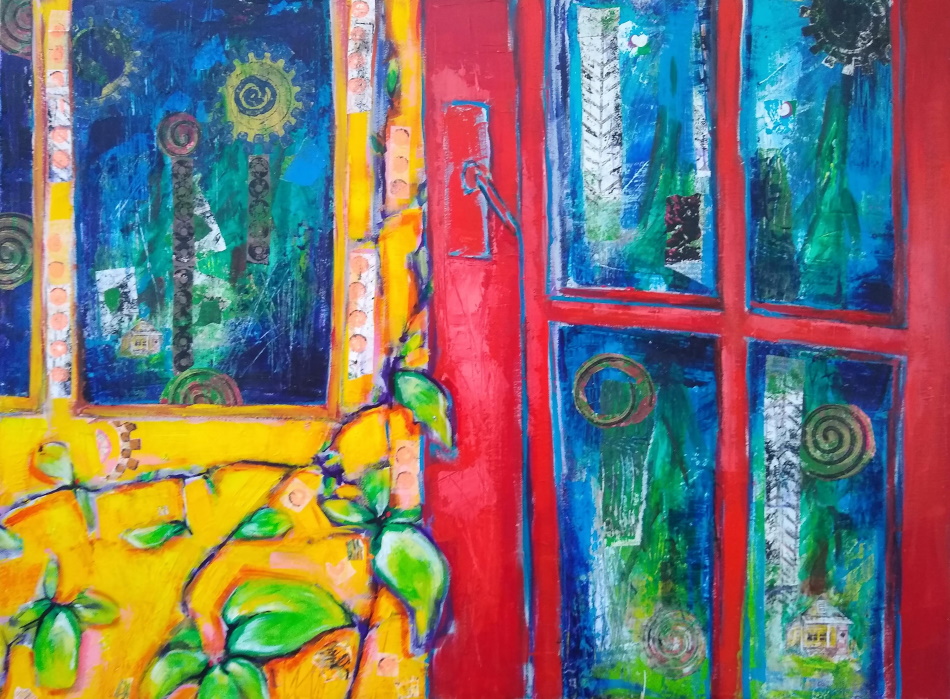 As I remember it, I paint it as I see it. The door wasn't really red. The house wasn't yellow. Somehow, changing the colors makes it just right. I paint it as I see it today. I am mindful of my memories, and I am aware of how they bring meaning to the present moment. This blog is an encouragement to paint it as you see it.